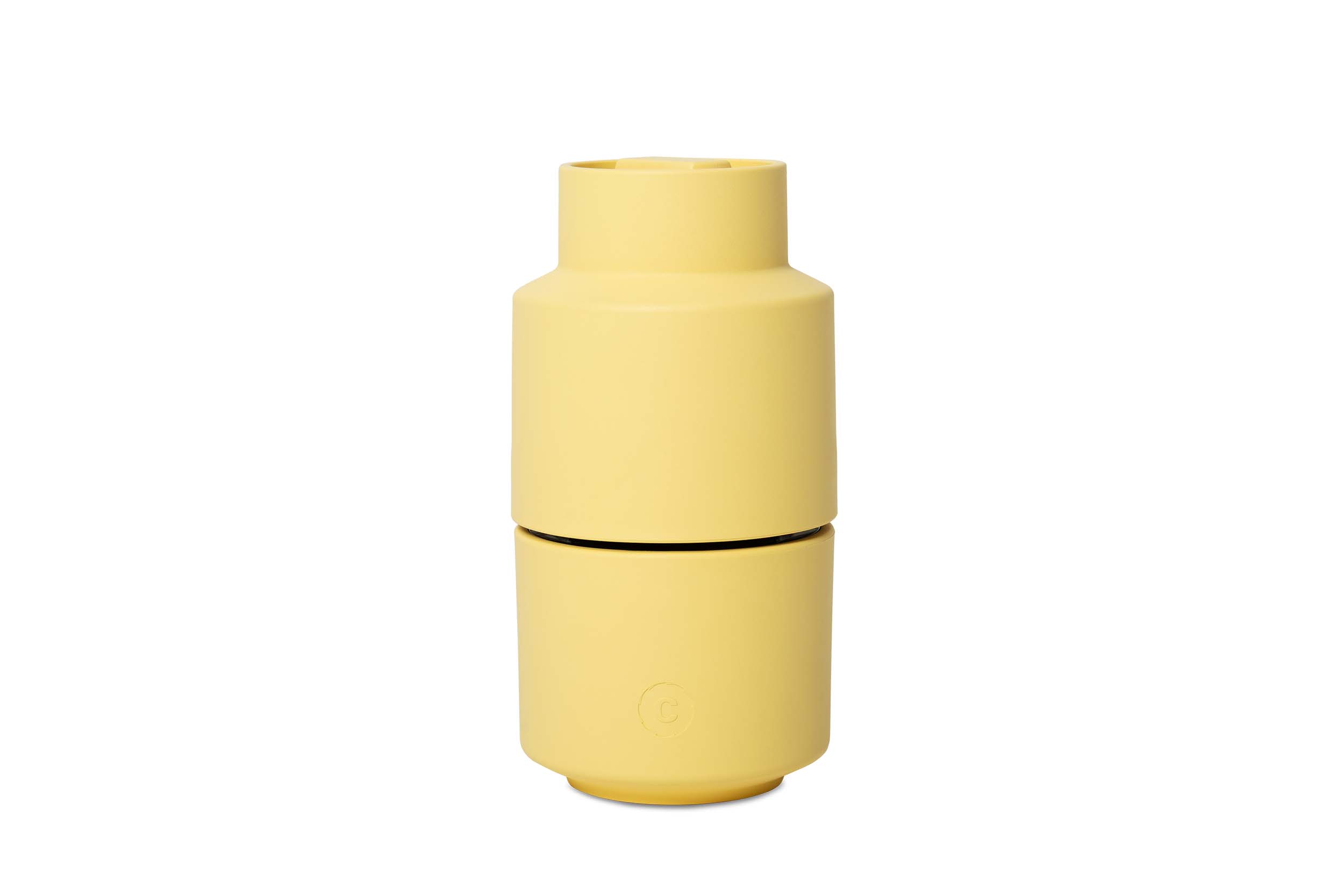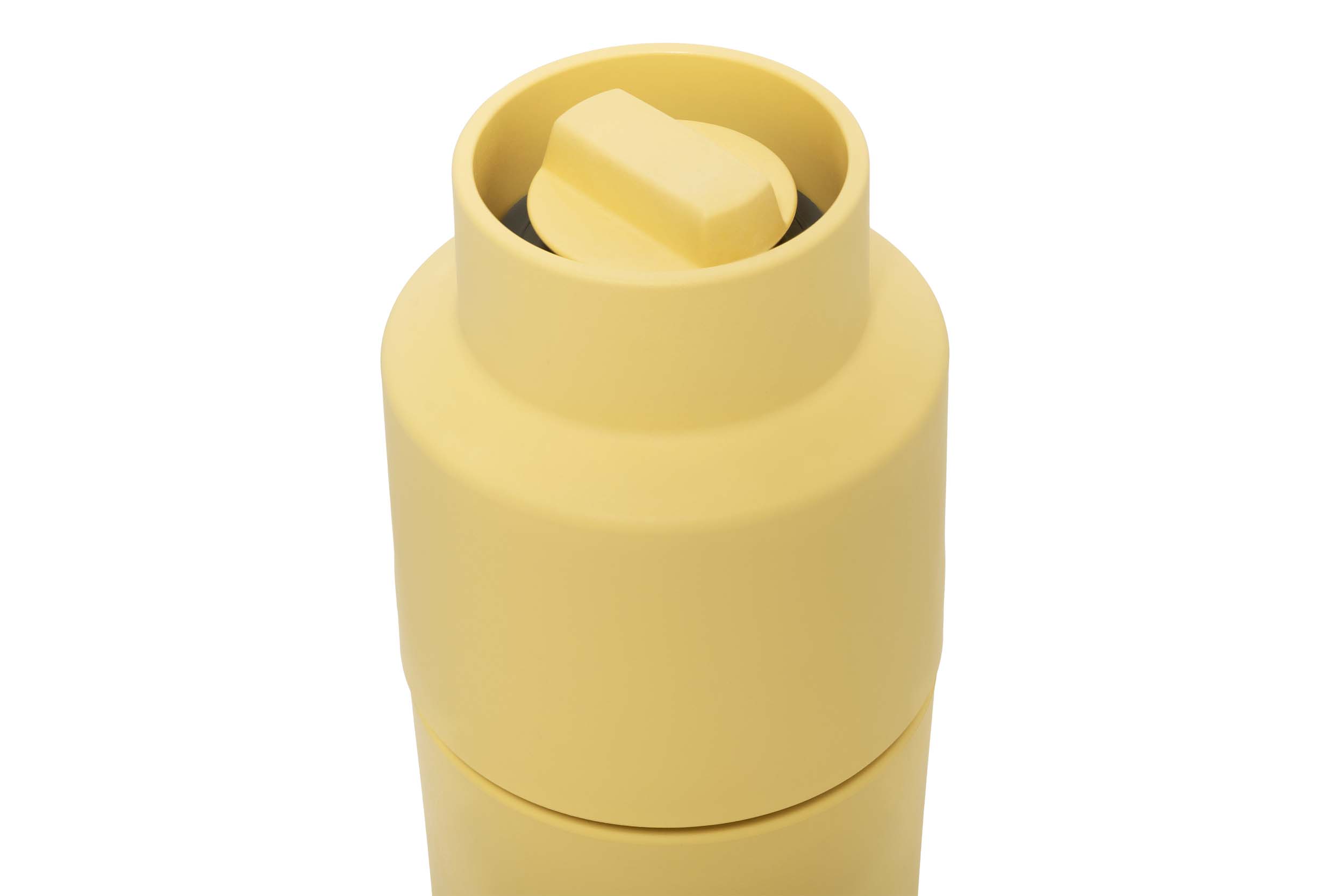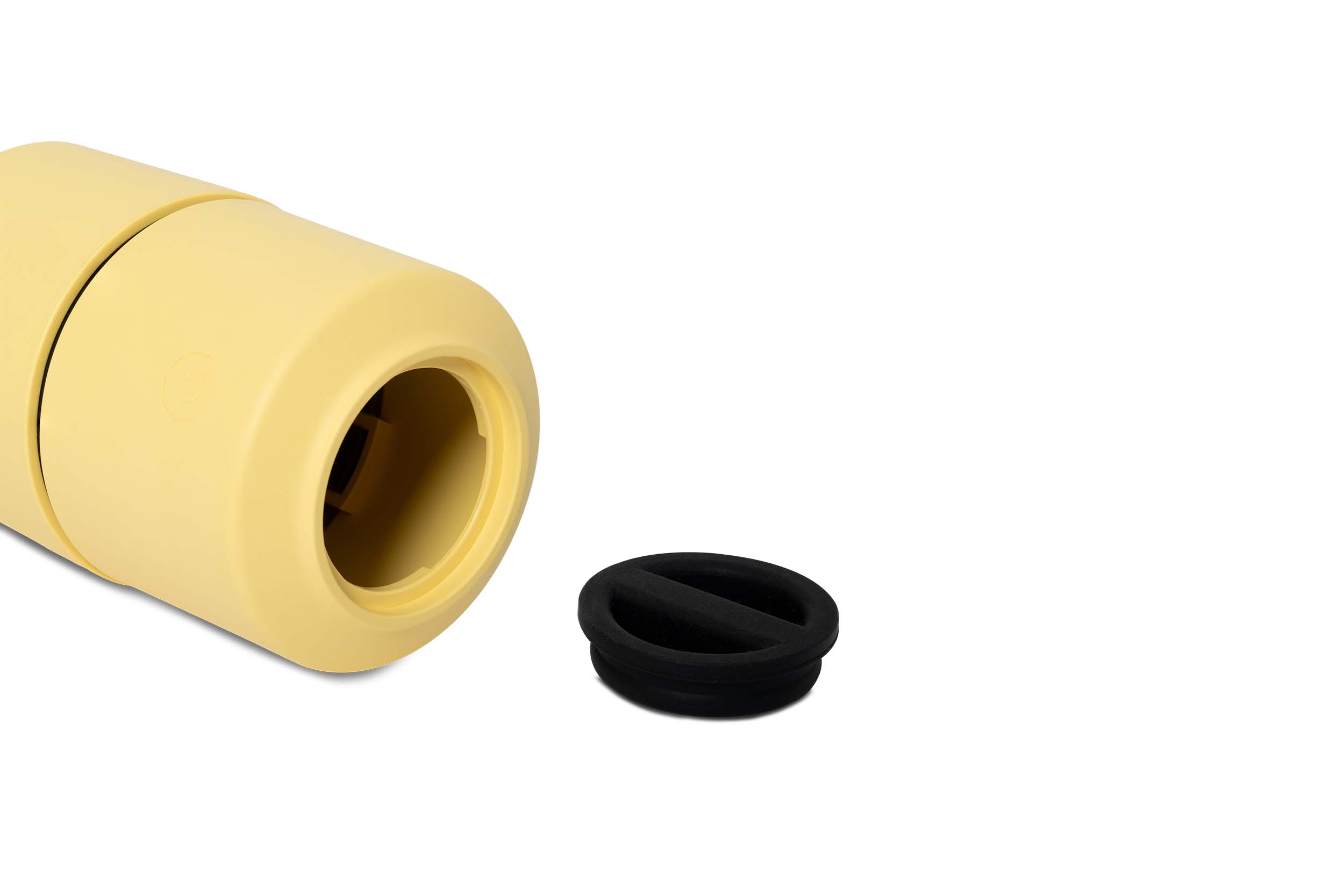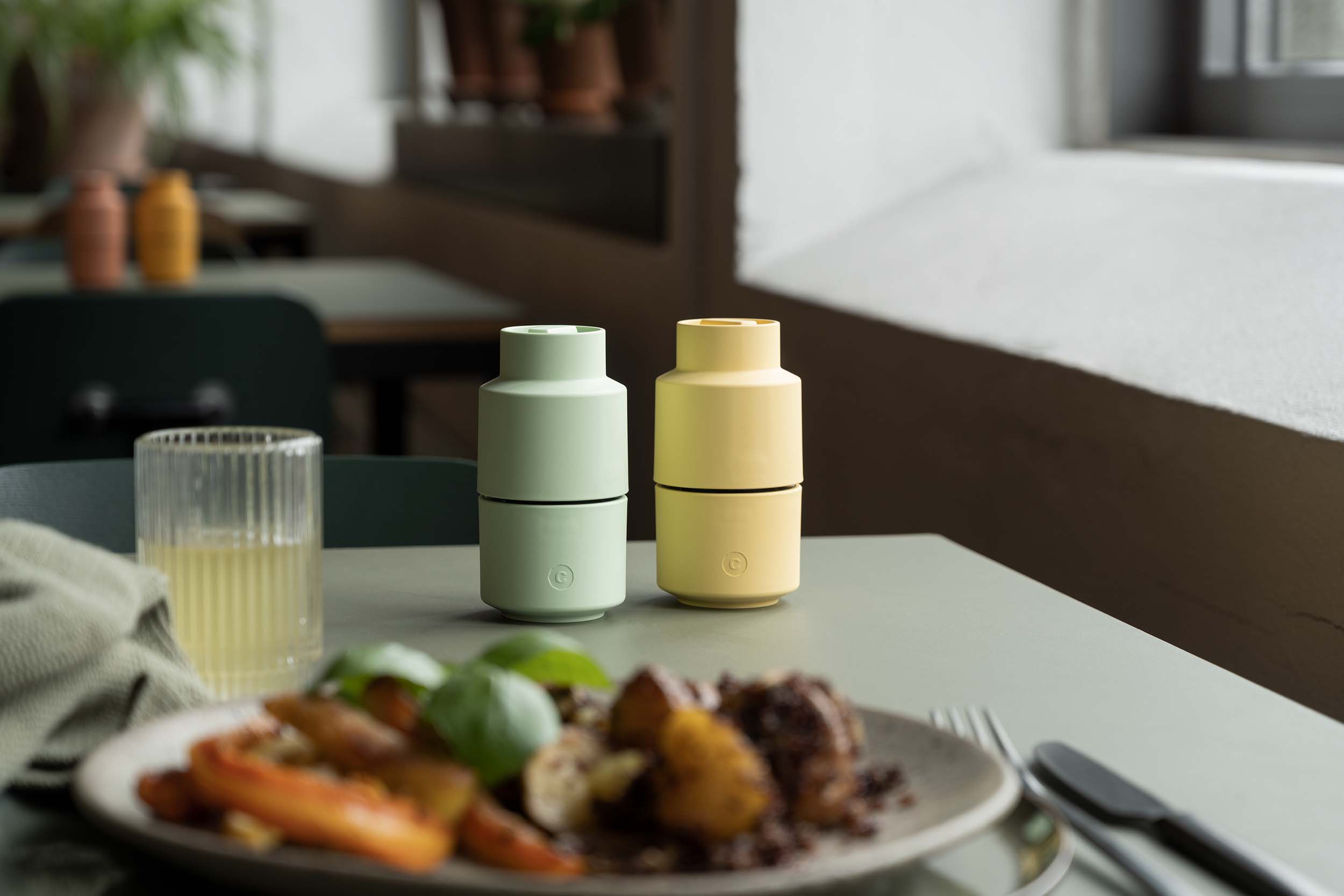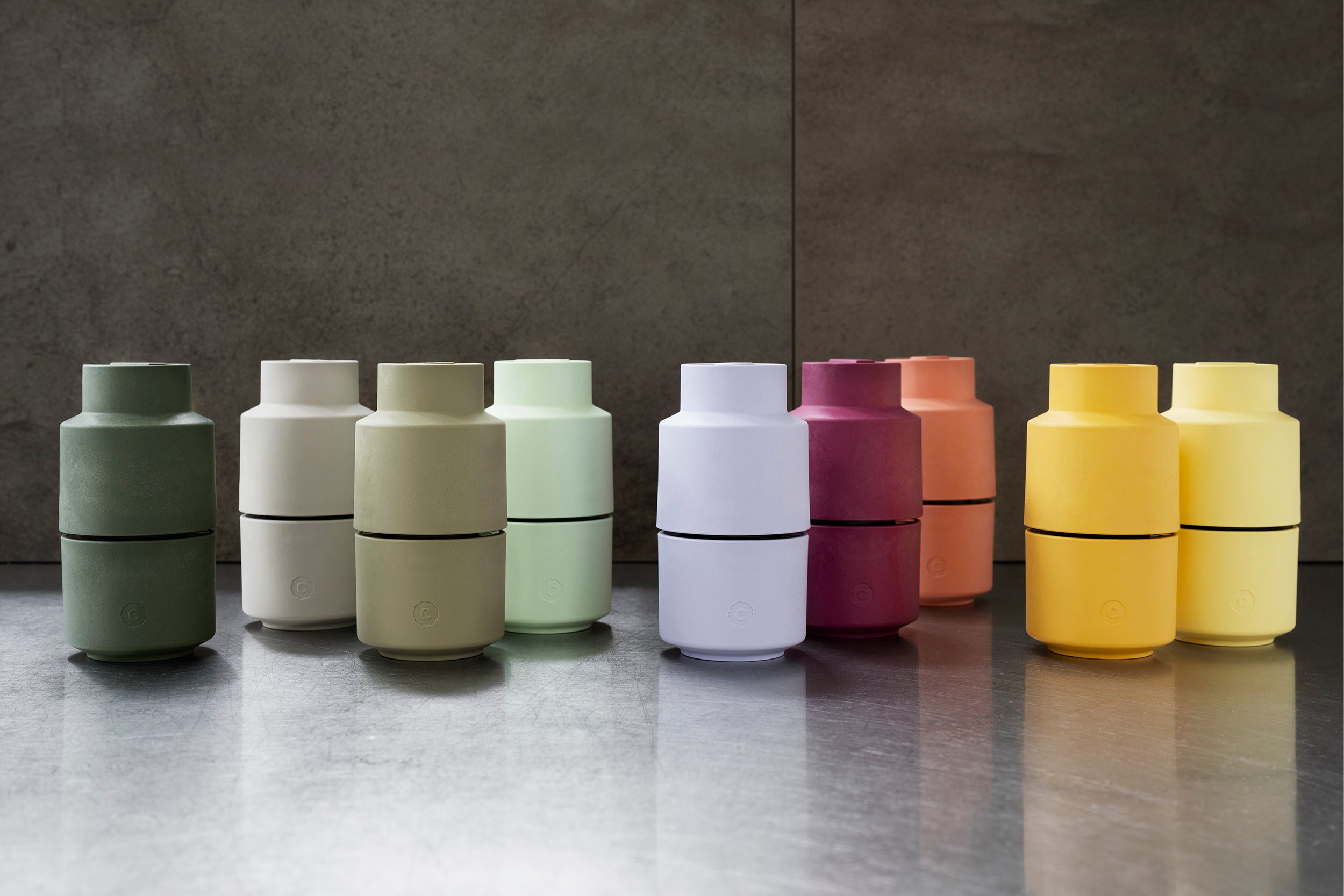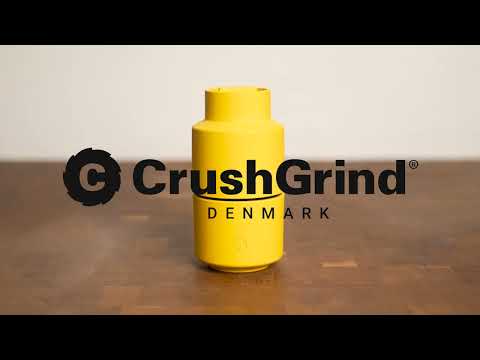 BILLUND, turmeric 12cm
---
The Billund grinder is an upside-down grinder that does not leave any residues on the table. It has a silicone plug at the bottom that makes it easy to fill up with any spices or blends you love using.
The grinder is mounted with the patented mechanism from CrushGrind® where we offer 25 year guarantee on the ceramic parts. It grinds both salt, pepper, dried herbs and most spices.

The Billund series is a fun, playful design inspired by the colourful building blocks of Denmark. It is based on a biocomposite material made of wood based cellulose fibres from certified, sustainably managed forests.

The material gives the products a warm, natural and earthy feel.
Furthermore the material has a low carbon footprint, and unlike crop-based biomaterials, this bio composite doesn't interfere with a food-production chain.
Design by

IDEAS / Sam Murley

Material

Biocomposite / plastic